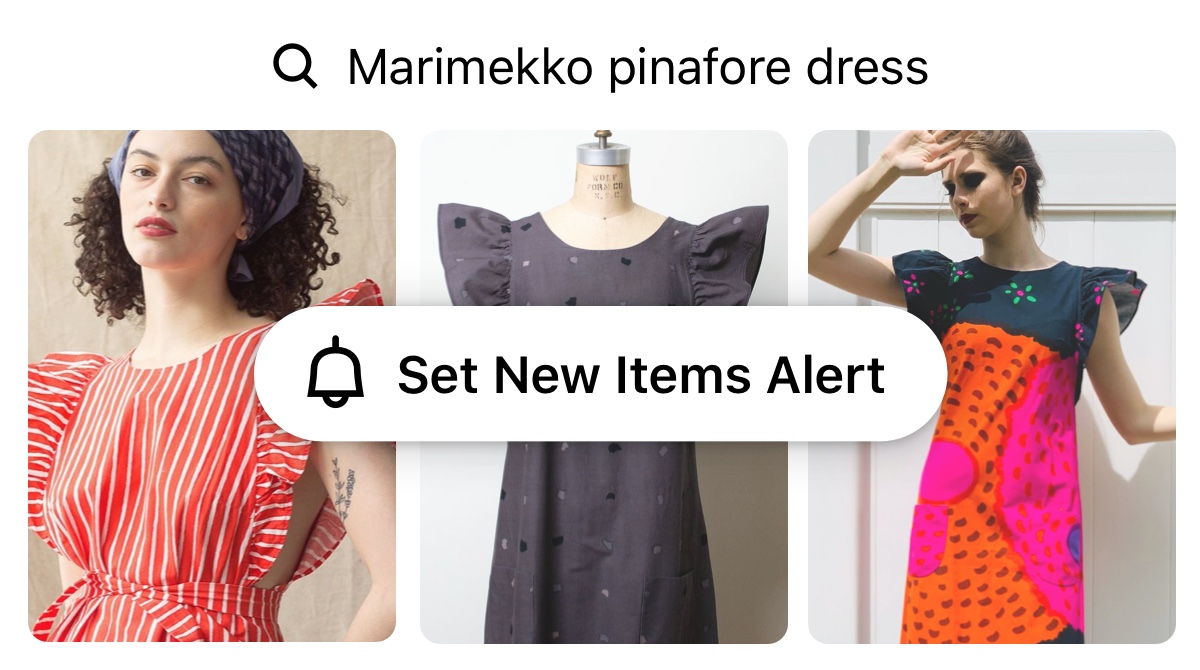 Imagine if you could get an email alert every time a vintage item you have been hunting for is listed online? That is what we have built! The new Gem feature is called New Items Alerts and you can try it in the new version of the app, or at gem.app.
It is like the good old eBay alert but better as Gem includes so much more!  Gem is currently indexing over 12 million pre-owned fashion and vintage items. Recently Gem started indexing The RealReal, Rebag, and WGACA among others.
Happy hunting!
Photos: Wayward Collection, Female Hysteria Vintage, Best Vintage Clothing.