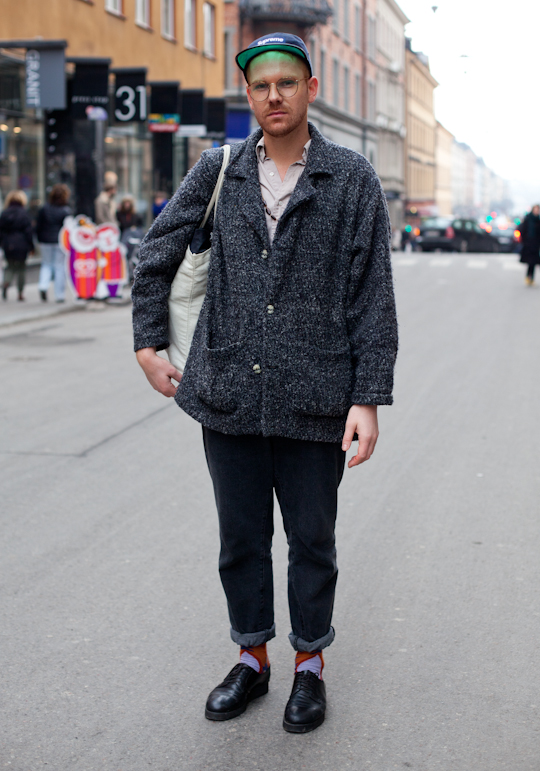 "I always mix second hand with something new and I always wear make-up. At the moment I'm inspired by atypical colours and transparent fabrics."
– Chrisanders, 26.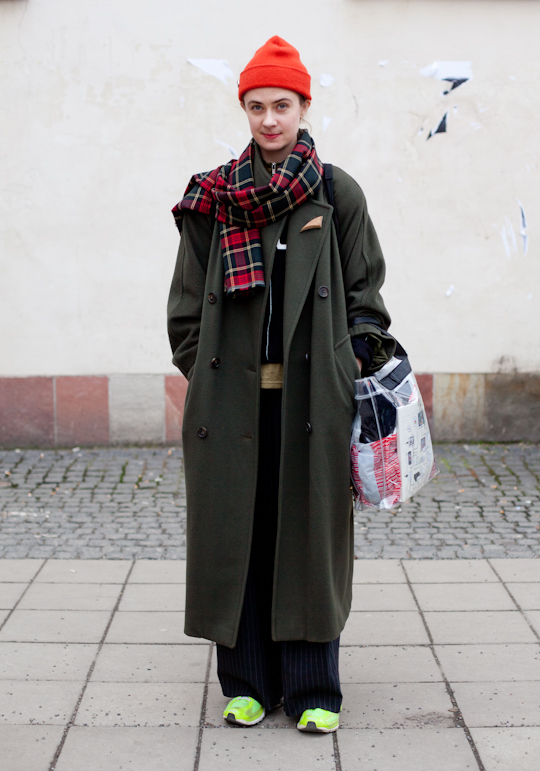 "I'm wearing a beanie from Åhlens, self-made scarf and pants, my aunt's old Calvin Klein coat and my running shoes. I like camouflage prints." – Åsa, 29.
I went to Stockholm, and all I got was two street style photos! Okay, I was a bit lazy photographer running from one museum exhibition to another and skipping all street snapping. But Stockholm was not at it's most inspiring now. All cool girls wearing only black, black, black. The jacket is either a bomber or an ankle-length coat in the spirit of Weekday. The shoes are either Nike sneakers or Dr Martens. The heydey of Nike Air Max is over, btw. It's time to opt for the pair of minimalistic, slim sneakers now.